Blog Posts - Missing Teens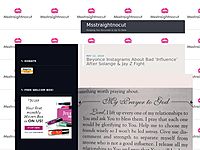 Hey everyone , i sure y'all noticed that no new post have been here since dec. 31, 2013, That is because we have got a Gig over at BenOnesEar.com …(same job)…. We still have the latest in Celebrity Gossip, Reality TV, Fashion, Musi...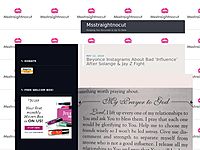 Filed under: Affiliate Program, Album covers, All Star Weekend, Arensio, Award Shows, Beauty, BET, Birthdays, Black History, Black History Month, bloggers, blurb.com, books, boxing, break up, Cars, Celeb gossip, Chad Johnson, cheating, childern, Chri...
This chapter can be closed with relief. Monika returned unharmed to her grandmother's residence. Clearly there are some internal familial conflicts that need to be resolved. As is the case with most... Continuing Reading Here...
Monika is still missing but the police are actively pursuing the case in looking for her! The blog posts and updates across social media like Facebook and Twitter has helped bring much-needed... Continuing Reading Here...
Cross-posted at What About Our Daughters 15 year-old Elizabeth Monika Hunter has been staying with relatives in Capitol Heights, MD and is now missing as of midnight August 3rd. Her sister Renee... Continuing Reading Here...