Blog Posts - Mission Impossible 6.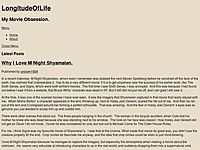 This week has been a busy one for me particularly in work as we have had floor moves and store visits to contend with.  I haven't actually watched any movies at all since watching Collateral last Monday, which is quite bad, but nevermind.  Th...
According to Variety, Christopher McQuarrie is in final talks with Paramount to write the script for the fast-tracked Mission Impossible 6. McQuarrie wrote and directed the recent fifth entry in the franchise Rogue Nation, it's not yet clear if McQ...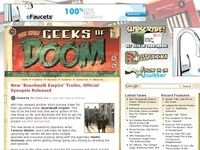 It seems that Rebecca Ferguson's names keeps popping up on casting shortlists. Casting directors have been keeping an eye on the actress ever since her scene stealing performance in Mission: Impossible - Rogue Nation. In the past few months she was a...
Mission Impossible: Rogue Nation cruised over the $500 million mark this weekend at the worldwide box office. The fifth entry in the franchise continues its impressive run before its release in China next week. The Middle Kingdom only allows for 34...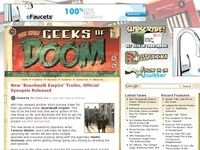 When doing the press rounds for a film as big as Mission: Impossible, it's hard not to hear a question about sequels. Normally, answers seem to pander to the talk show hosts, but in some cases, there are truths to the talent's answers. In this case,...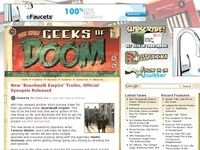 The newest installment of the Mission: Impossible franchise Mission: Impossible - Rogue Nation opens in theaters this weekend, and as always talks of a sequel have already made the press rounds. Tom Cruise is currently on whirlwind tour to promote th...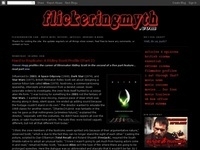 We've still got over two months to go before the release of Mission: Impossible – Rogue Nation, but it seems that Paramount Pictures is already planning Tom Cruise's next impossible mission. According to The Tracking Board, Paramoun...
The fifth entry in the Mission Impossible franchise has gotten off to a flying start, Rogue Nation claimed the top spot on both sides of the Atlantic for a global launch of $121 million. Opening to an estimated $56 million in the US, this impressive...
Tom Cruise is keen to step back into the shoes of Ethan Hunt as soon as possible with the movie star talking up plans for the next sequel. Speaking on The Daily Show, Cruise was promoting the release of Mission Impossible: Rogue Nation and was asked...