Blog Posts - Mixed Berries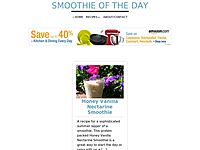 A delightfully Dutch video recipe for a simple two ingredient ForestFruit Smoothie from Out at Home, filmed and edited by Huting.net.  ForestFruit Smoothie Ingredients Forest Fruits (i.e. Mixed Berries – Blueberries, […] The post Forest...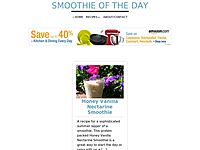 This gorgeous recipe for a Berry Smoothie with Lemon Thyme is not only refreshingly light and tasty,but is also specifically designed for heart health. It is brought to you […] The post Berry Smoothie with Lemon Thyme from My Na...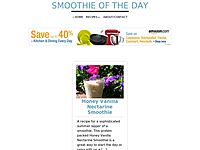 Photo by Pink Sherbet Photography / CC BY-SA 2.0 (indicative of results, ingredients will vary). A simple yet deliciously light and refreshing gluten-free and dairy-free frozen berry smoothie recipe, that […] The post Simple Frozen Berry Smooth...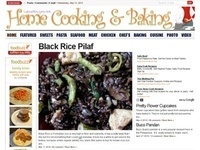 When this galette first appeared on my FB newsfeed, I was instantly attracted to it. I immediately saved the link to the recipe and screenshot it so I'll have a reminder to try it the soonest possible. It's  just so pretty and rustic and no dou...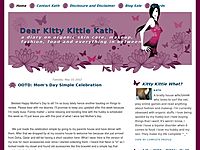 As a mom, I only want the best for my son. I know all mothers will do everything just to make sure their child gets the best things life has to offer. I always make sure Kenzo eats the right kind of food, he drinks clean water and...
  For this month's Secret Recipe Club, I had Jess's blog Inquiring chef. I have to admit that when I got the email with this month's assignment I was thrilled! I love Jess's blog, her recipes and her photography caught my att...
I have been asked by Most Wanted to come up with an inspiring summer dessert recipe that would be perfect for  sharing as well as being economical. The aim is to show you that making your own puddings can be both cheaper and easier tha...