Blog Posts - Money And Taxes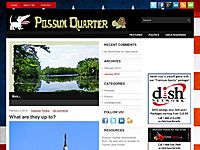 I want to know where taxes I pay goes and what they are actually used for? Most of have no clue if the taxes that are added on goods and services are actually used for the intended purpose they were originally for. This sounds a little vague I...
Nobody enjoys paying taxes. And today, there are so many taxes and some of them are so high, people wonder; where does all that money go? Taxation is the process by which governments get the money to pay for the things that people want the government...