Blog Posts - Moroccan Photos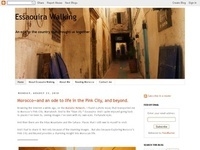 I remember…All the walks. Dark and cool alleys. White and blue. The sound of the waves in the distance. And the far rhythm of children's laughter.And I remember. I remember his fingers between mine. The ecstatic but calm arrival of something I ha...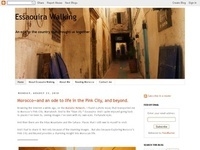 An apology is in order. I know. I know.So, I apologize.I apologize for disappearing for a few days. For abandoning this blog, which is the happiest of projects to me. For stopping my walks. My walks in Essaouira. Ah, Essaouira Walking! It's magic a...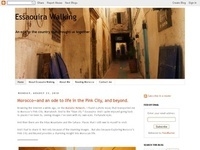 They say that it's not authentic, not ancient or colorful enough. That it's not Moroccan enough, like, say, Fez or Marrakesh. That it doesn't portray the body and soul of this country.But are those not preconceived notions of exoticism? Because...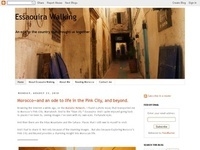 Blue. It had never been my color. Even as much as I love color, all colors, really, I never quite got to like blue. Granted, it is the color of the sky, and of the ocean. Two of the most magnificent elements of the universe. But the sky is almost alw...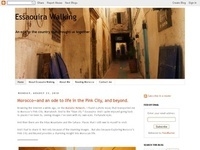 Old men in Morocco. I see them, sitting in gentle alleys and observing the movement of life and time, and curiosity invades my every sense. Especially if they are wearing those djellabas…I feel the temptation. The temptation of going up to them and...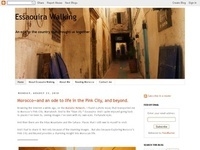 How many advices do you think you could get from this old man??I bet you that if you could pull a chair up next to him, you would be in for some insightful, wise conversation.***************Photo from trekearth.com...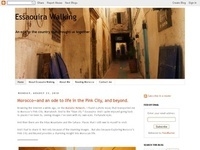 A beautiful house is known by its beautiful… That's what I believe they say in Morocco. But to me, to me… the doors are enough. Ranging from the simple and practical, to the intricate and lavish. Painted in blues, greens, reds, whites, yellow...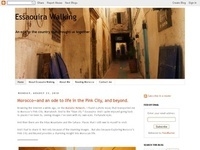 Morocco is full of life. And of energy. A rollercoaster for the senses. And the emotions.Monkey handlers. Snake charmers. Sparkling storytellers. Mysterious potion sellers. Colors. Smells. Movement.But for me, the charm lies somewhere else. The quiet...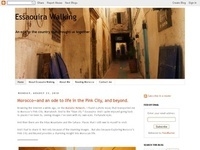 I think of those days. Those late mornings we caught a savage bus somewhere, and took off, completely disregarding all schedules and time. Going somewhere in Morocco. Anywhere. Because all the places have a hidden enchanting demeanor. A gentle feelin...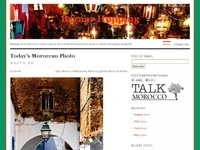 ******************** Photo from trekearth.com...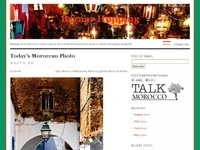 ******************** Photo from trekearth.com...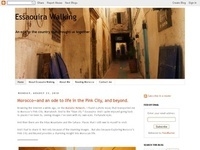 ********************Photo from trekearth.com...