Blog Posts - Morocco Cities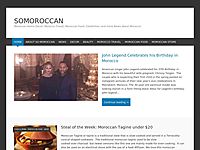 Planning a vacation? Move over typical summers on the country side and beach getaways. Try something exotic for a change. If you like the idea of exploring new cultures and adding an exotic destination to your 'been to' list, Morocco is perfect f...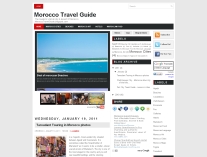 For westerners, Morocco holds an immediate and enduring fascination. Though just an hour's ride on the ferry from Spain, it seems at once very far from Europe, with a culture Islamic and deeply traditional- that is almost wholly unfamiliar. Throug...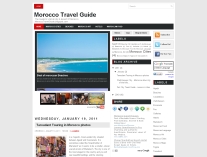 Jemaa El Fna, Djemaae el Fna, Djemaa Fna The Djameaa El Fna there's nowhere in Morocco like the Dejemaa El Fna - no place that so effortlessly involves you and keeps you coming back. By day it's basically a market, with a few snake charmers, stor...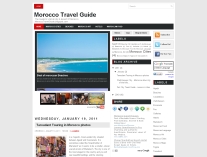 This is a list of Best Hotels in Agadir Morocco :Riad Villa BlancheHotel Timoulay£67 - £120(€76 - €136)Avg. price/night*Robinson Club Agadir£81 - £227($131 - $365)Avg. price/night*Hotel Kamal£34 - £40($55 - $65)Avg. price/night*Hotel R...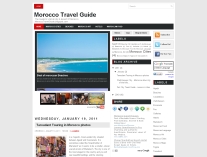 Why? When you travel to Fez, you not only travel to a busy Moroccan city but also travel back in time for about 1,000 years. The modern world has barely intruded into the labyrinthine warren that makes up the medieval medina (Old City) of this...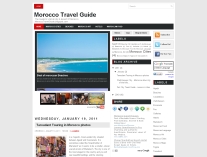 In Morocco, the City of Chefchaouen is located 40 miles (60 KM) south of Tetouan. Chefchaouen has a history of Spanish-influence and is located in the heart of the Rif Mountains, where surrounding trees, hills, springs, and wildflowers attract t...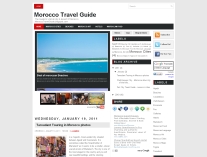 is a majestic, brown-walled city situated between Agadir and Ouarzazate. It is sometimes called the 'Grandmother of Marrakech' as it seems to be a smaller, slower-paced version of Marrakech. The city is one of the most elegant in the country and you...