Blog Posts - Mousses And Cream Fillings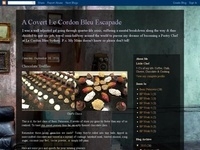 Chef's Plated Flourless Chocolate Cake... ...& Ricotta A L'OrangeToday we take on gluten-free baking, to cater to the gluten-intolerant who are unable to enjoy cakes and other desserts often made with gluten-laden wheat flour. Because e...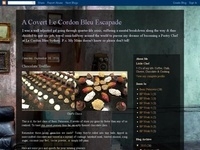 My Mosaic HangoverOnce more and for the last time, it's the moment of truth: our final Kitchen Assessment. Fresh from the nuclear meltdown / white goo disaster of catastrophic proportions, adjustments were made today to hopefully secure success for m...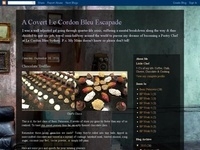 Our Delectable SpreadIt's our turn to host Afternoon Tea: the week leading up to today was spent practicing our prep which had to be completed in record time on service day.I find this menu more appealing than the last: smoked salmon and roast beef s...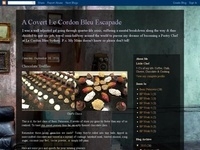 Spot The DifferenceTowards the end of each term Superior students (I say this without a hint of arrogance, just quiet pride) slog through 10-hour workdays over 2 weeks to put up indulgent Afternoon Teas for the paying public. A great chance for us to...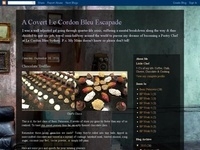 Chef Karen's Chocolate-less "Chocolate" Mousse Gateau With "Chocolate" GlazeThis is the day of reckoning where we put the blueprints of our Original Gateau to the test, 2 weeks before the final assessment. But first, a short demo on making chocolate...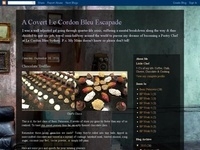 Chef Luigi's Tartelettes À La FrangipaneTartelettes Individuelles Aux Fruits, Tarte LinzerWhile the Frangipane and Fruit Tartlets are basic assembly jobs, I found Tarte Linzer most interesting, being the oldest-known torte in the history of tortes.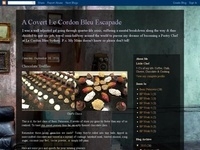 Chef's Macaron À La Pistache Et Diplomate Au Citron Et Fraises & Tarte Au CitronWe continue the week's individual desserts theme with pistachio macarons and lemon tarts, the former a fancier version of the macarons made in Intermediate Patisseri...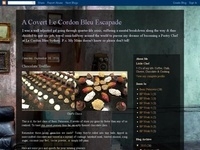 Chef Angelo's Modern & Traditional Gâteaux Au Fromage De PhiladelphieI'm super-imposing Chef's demo pics with my own work-in-progress today. Swapped my schedule around this week, joining a different class and an unfamiliar demo chef which meant...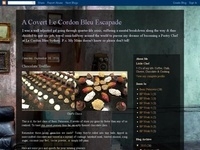 Chef Gert's BienenstichBienenstich or "Bee sting cake" is a German sweet bread with a gooey honey-almond topping and a rich buttercream center. According to one legend, the scent of the honey attracted a bee to the cake, and the poor bugger who stood...