Blog Posts - Moving To Japan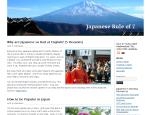 Also known as, "Why on Earth am I Still Here?" So the bad news is, I shattered a wine glass all over my new carpet last night. The good news is, hey, I got a new carpet. See, there's a bright side to everything. So today I woke up with the wind...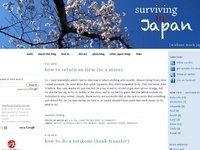 Summer is almost here and if you're part of the JET Program, you're likely preparing and trying to figure out what to bring and what to expect when you arrive. While there are a lot advice-givers out there (forums in particular), I'd strongly suggest...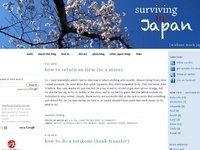 In my efforts to make this site helpful to those new to Japan without much Japanese knowledge, or even those already here just looking for something helpful, I'm turning to you. While I have a list of topics to cover in the coming weeks (stay tuned!)...