Blog Posts - Mua Lipsticks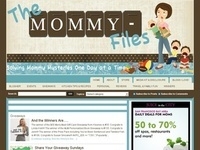 Do you love makeup? I sure do! I was recently introduced to MUA (Makeup Academy) Lipsticks and love them! The colors are vibrant and I feel like they moisturize my lips when I'm wearing them. With over 115 lip products, including lipsticks, glo...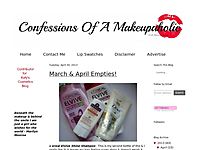 I'm a huge fan of MUA & I've built up quite a few products from them over the years. I really like their lipsticks but I never seem to reach for them! When swatching them last week I realised just how pretty some of them are & I decided to sh...
In my recent MUA haul I decided to grab some of the lipsticks I don't have - there aren't many! If you haven't seen them before, here are my previous posts on this product - MUA Lipsticks #1 and MUA Lipsticks #2.I bought shades 16, 5 and 4 as I...
I bought two MUA Lip Booms quite a while back now, but it was during my blogging hiatus so I'm only posting about them now! A bit late for the bandwagon but nevermind! If you're a long time reader of Bee's Knees you'll know that I'm a big fan of MUA'...