Blog Posts - Musikfilm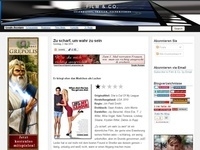 Vor kurzem hat ein neuer Clip aus dem Musikfilm "This Must Be The Place" mit Sean Penn den weg ins Internet gefunden. Obwohl ich mich ständig zwinge, traurige Männer, die Make-up tragen, zu hassen, muss ich zugeben, dass es etwas fü...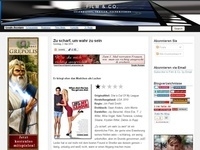 Ein bewundernder, unkritischer Blick auf eine Popsensation Originaltitel: Justin Bieber: Never Say Never Herstellungsland: USA 2011 Regie: Jon Chu Stars: Justin Bieber, Boys II Men, Usher, Miley Cyrus, Sean Kingston, Lud...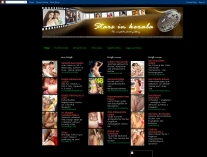 Als ich gerade ins Teenageralter kam, hatte ich einen ganz seltsamen Musikgeschmack. Ich wollte nur Sachen von so hervorragenden Künstlern wie Transvision Vamp, Madonna und MC Hammer hören und lehnte alles ab, was meine Eltern so auflegt...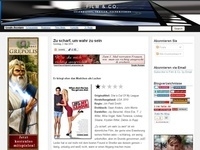 Christina Aguilera ist ein Mädchen aus der Kleinstadt, das als kaum bekleidete Tänzerin Karriere machen möchte. Kann Stanley Tucci ihr dabei helfen? Eines der schlimmsten Verbrechen, das ein Trailer begehen kann, besteht darin, zuviel ü...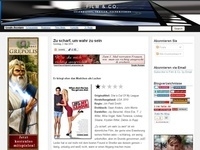 Verklärter Blick auf die Band rund um den berühmt-berüchtigten Jim Morrison Originaltitel: When You´re Strange Herstellungsland: USA 2010 Regie: Tom DiCillo Drehbuch: Tom DiCillo Darsteller: Jim Morrison, Ray Manzar...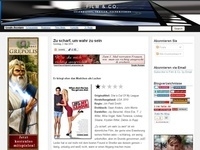 Originaltitel: Nine Herstellungsland: USA 2009 Regie: Rob Marshall Drehbuch: Michael Tolkin, Anthony Minghella, basierend auf dem Brodway-Musical "Nine" von Arthur Kopit und Maury Yeston Darsteller: Daniel Day-Lewis, Mar...