Blog Posts - My Little Garden In Japan Monthly Update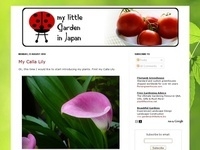 In September I went back to Mexico for a couple weeks, and while I did leave the garden in good hands, a lot of things happened and the garden really suffered. We had two typhoons a bunch of heat waves, a small cold wave, caterpillars munching on se...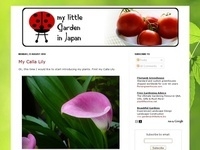 Sunny July was a good month for the plants, most of them grew a lot. Here is how my little garden in Japan made it through the month.My little balcony garden has done well this summerSummer flowers are in full bloom, the petunias, geraniums, marigold...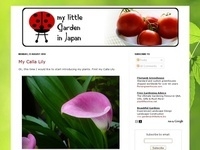 I can't believe it is the end of June already, this month went by so fast I couldn't really notice. Here is how my little garden in Japan is doing lately. Summer has really kick in at the garden, and pretty much everything is doing great right now. T...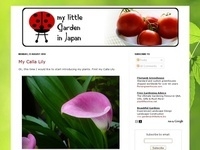 It is the end of May and I almost forgot to do the monthly update, so just to finish the month here is how my garden is doing. Most plants are doing great, all the vegetables are growing like crazy and many of the other plants are getting new leaves.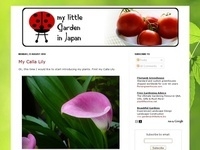 Spring is already here in Tokyo, and it really shows on my little garden in Japan. Most of the plants are flowering or about to and everything is getting revitalized. It is nice to see the garden so alive, but it also reminds me that there is a lot o...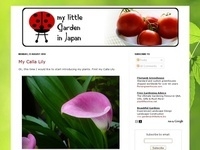 Today was a very long day. I was out all day with my family and had a lot of fun, but running around with a six year old hyper kid, a seven year old little girl and a one year old "starting to run" baby, drained my energy completely. So, I was not on...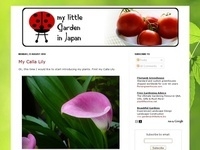 Is almost the end of the month and I didn't realize I have not done the monthly update. I think is mostly because not much has happen in the garden this month. The plants are starting to wake from their winter slumber but still have a bit until any...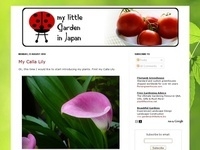 And with the start of the month, here is how my little garden in Japan is doing. New year and new layoutWinter is finally coming to us. The temperature will start to go lower, and the plants sure are noticing it. I will have to build some sort of pro...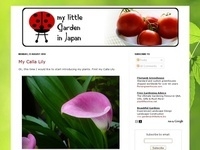 Hello everybody!I am sorry for my little absence this past week. I suddenly got very busy with school and other things and I had to concentrate all my effort on it. It got me in the middle of the carnival, so I did not had a chance to finish seeing...