Blog Posts - My So Called Life I haven't posted in almost a week. Sorry about that. Life has been hectic. I walked my regular walk on Thursday. On Friday, I started out, but it was just so hot. I stayed at the park and walked and then came home. I only got in 5 miles instead... Yeah, my week has been all messed up because of the 4th being on Monday. I was like having two Sundays! :P So, yes, it's Thursday. I got in my walk. It was hot, and even though it was the same temperature when I walked on Tuesday, it didn't feel... It was a lot hotter today than yesterday and I forgot to put on sunscreen. I also wore a top that has shorter sleeves than my usual tops and it had a v-neck. I got burnt on my chest, neck, and upper arms. :( I need to put my sunscreen... Okay, let's see how fast I can get this post written and up. Hopefully before midnight! So, the past two days, I haven't walked. I feel bad about it, but it's been extremely hot here. Usually I'll go anyway, but my friend talked me out of it! Friday...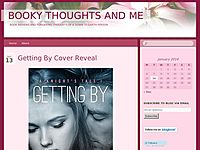 My So Called Life by J.D. Hollyfield Love Not Included #3 Publication Date: May 19, 2015 Genres: Contemporary, Humor, Romance Amazon • Nook • Kobo Life couldn't be any brighter for art dealer Christina Daniels. At the top of her career... Remember high school? In the 90′s? When we tried so hard to look like we weren't trying so hard? When the last thing on our minds was learning? When dating and friendships were our world? When nothing else mattered except music and that o...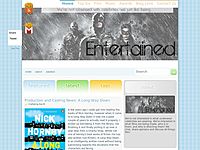 It seems like a lifetime ago that I put together a Top Six, and after discovering that I haven't done one at all this year, well, it is most definitely time to sort that out. And for the first one of 2013 (in June!!), I decided to do something a litt...
  Here are some of my favorites from the good old days, which weren't too long ago. Actually.. I guess they were. I try not to think of the 1980′s as a LONG TIME AGO. I am an 80′s Baby so I am somewhere in between 25 and 30 (HI...