Blog Posts - My Tutorials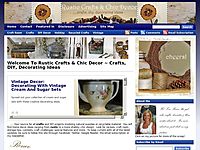 Here is an easy rustic craft that is perfect for the holidays. This pine cone Christmas tree will add a warm spot to your Christmas decor.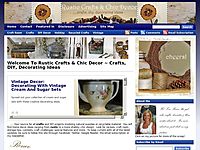 See how easy this snowball craft is for whipping up a pile of snowballs to use in your Winter home decor!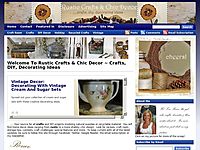 Painting ceramic tile is a great option to costly replacement tile. See how I transformed the tile backsplash in my kitchen with a couple coats of paint!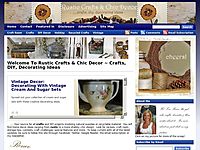 Do you have some old vintage cast iron shoe molds? See all of the fun ways that you can re-purpose them into new and useful items.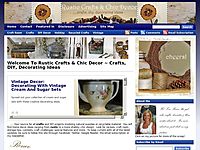 See how you can incorporate your family photos into your home decor with these creative photo displays that are both stylish and functional.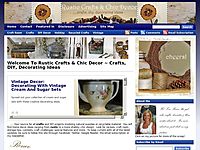 See how to make a felt gift bag that acts as a gift in itself with this super easy tutorial that you can whip up in a matter of minutes.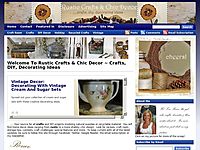 Look outside the frame and see how to hang photos using industrial pieces and other unusual methods.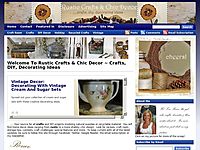 See how I made over my hallway wall with a diy board and batten project that is just a little more unique than the average.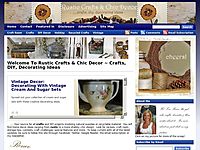 Back to school means back to order and routine. These organizing ideas should help you get on your way to a well managed home.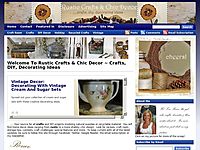 If you are looking for something unique in decorating, check out my simple ideas for upcycled home decor.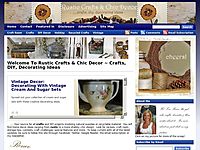 See how we found some very intricate natural art and displayed them on stands to use in our home decor.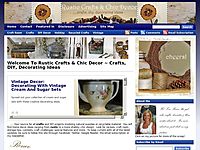 Whether you have a new blog or you have been blogging for awhile, these five tips for bloggers will help to ensure that your blog is successful.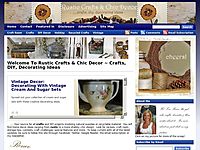 See how I made a diy tray table for my dining room using a vintage step ladder and an old crate.