Blog Posts - Mywapblog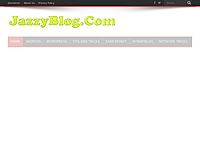 Download MyWapBlog Android App – Easily Create a MyWapBlog Site Via MyWapBlog Android App MyWapBlog.Com SEO Arvind Gupta Released latest version of mywapblog offical Android App. New version has amazing features and functions. Version – 1...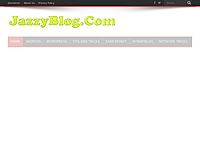 Hi Friends hope you are well. Today I am sharing Mywapblog Css viewer Android App for all mywapblog lovers. You Can Copy any mywapblog css via this app. How To Use Mywapblog Css Viewer App :- Just Open this app and paste any mywapblog url. Like ̷...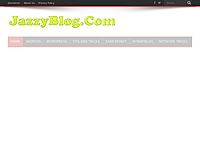 Hi I am Anwarul Laskar. Hope you are Well. Today I am writting a tutorial about – How To Edit Mywapblog original visitor Counter. So, why waste time. Let's go to the tutorial. First login in your mywapblog account and you will automatical...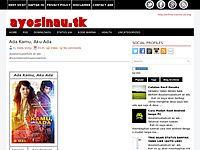 Assalamualaikum wr wb.Cara Claim Site Blog MWB ke Alexa - Setelah kalian verifikasi blog kalian ke Google Webmaster, kini giliran memverifikasikanya ke Alexa, caranya pun hampir sama kok, sebelum saya lanjut ke babak berikutnya, alangkah baiknya saya...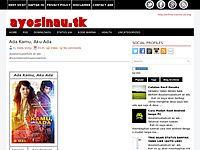 Assalamualaikum wr wb.Cara Membuat Blog Di Mywapblog - Hallo sobat blogger, saya Dedy Vicky kali ini saya akan share tentang Cara Membuat Blog Di Mywapblog. Sebelum saya ke olah TKP alangkah baiknya saya jelaskan terlebih dahulu sedikit mengenai Mywa...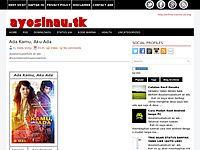 Assalamualaikum wr wb.Cara Verifikasi Blog MWB Ke Google Webmaster - Hai sahabat blogger, setelah kalian membuat blog di Mywapblog.com , sekarang saatnya untuk kalian verifikasikan blog kalian ke Google Webmaster. Ini bertujuan agar blog kita terinde...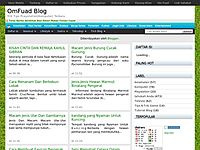 Mywapblog adalah situs penyedia blog yang fiturnya lumayan lengkap, salah satu ke unikan blog dari mywapblog[.]com ini yaitu memiliki tampilan berbeda jika dilihat dari ponsel dan desktop, yang pasti tampilan keduanya keren, nah bagi anda pengguna pc...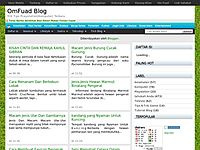 Kali ini saya akan berbagi tutorial cara menampilkan widget YM (yahoo Messenger di Blog ). Menampilkan widget Yahoo messenger atau YM di blog sangatlah mudah, syarat yang harus kalian miliki adalah anda harus sudah punya akun e-mail dari yahoo alia...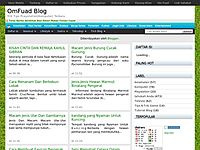 Cara Mudah Membuat kartu identitas Blogger alias kartu identitas internet Id card internet ini tidak resmi dan hanya berfungsi sebagai hiasan blog saja.  Sebenarnya tidak ada cara atau Trik khusus untuk membuat Sebuah ID card ini, anda hanya tingga...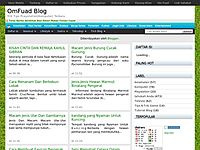 Kali ini saya akan berbagi kumpulan table/tabel navigation/navigasi mywapblog Untuk membuat table sendiri sebenarnya sangat mudah yang perlu anda punya hanyalah sedikit pengetahuan tentang kode html, tapi bagi anda yang tidak bisa membuatnya sendir...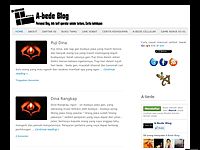 Kembali ke WordPress, hampir satu bulan ngelola blog dengan hosting mywapblog, berhubung mywapblog sering eror saat aksesnya akhirnya ane kembali mengelola gubuk yang satu ini, harapan tetap sama semoga apa yang saya tulis disini dapat bermanfaat Dik...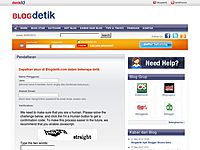 Ramadhan Ceria Bersama Mywapblog. posting saya kali ini akan membahas sebuah keyword kontes seo ramadhan yang sedang diselenggarakan oleh user mywapblog yang mencoba memberikan rasa kebersamaan dalam bulan suci ramadhan kali ini dengan mywapblog, si...