Blog Posts - N61
Kemudahan asas infrastruktur di Sibuti sudah merangkumi sebanyak 75%. Menjelang tahun 2013 pula sebanyak 95% kemudahan asas seperti jalan raya, bekalan tenaga elektrik dan bekalan air paip bersih akan dipenuhi. Baki 5% adalah lebihan dari...
Semalam merupakan hari yang paling gembira apabila warga PBB di Sibuti-Miri dapat bersama-sama dengan pemimpin tertinggi mereka untuk bersama-sama berbuka puasa sambil bersolat terawih. Perjumpaan ini juga memberikan ruang kepada ahli PBB untuk...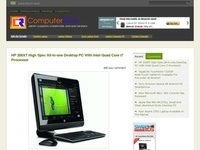 ASUS ASUS N61 and N82 is scheduled to be launched in Taiwan in the middle of this month. We do not know the specs of this laptop, but a few web mentions if ASUS N61 has a 16-inch widescreen and N82 with 14-inch screen powered by an Intel CPU Core i5...