Blog Posts - Nail Polish Storage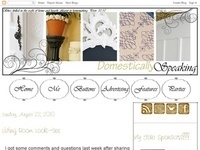 I've got 2 girls – a tween and a teen – and we have lots of nail polish and hair products.  If you've got girls that age you know the organization / storage struggle is real!  So to help with their bathroom storage I decided...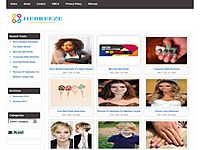 How did the idea of a mobile nail service come about? They say some of the best ideas are born over a glass of wine and FoxBox uses custom-made portable units that serve as clever storage space and double as a fold-out table. Who designed and Recipes...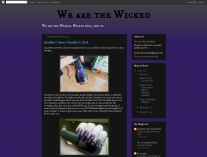 Among other things, my boyfriend got me a helmer for Christmas! Obviously I had to reorganize my polishes ASAP! This is how I kept my polishes before, in on of those three drawer Sterilite cabinets. New helmer! Third draw...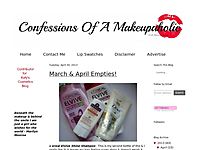 This post has been a long time in the making! I wouldn't say I'm a huge fan of nail polish, I like painting my nails & I like picking up polish every so often but I definitely don't love it as much as makeup & I don't collect it either lik...
Hi everyone! So you may have read my first post on nail varnish storage from February (if not, check it out HERE) but that wasn't even half of my collection! The majority of my ridiculously large collection is stored in these acrylic stands:Each of t...
Have you taken a peek at my BLOG SALE yet? I'm selling all sorts of lovely new and once-swatched (on my hand) beauty products and make up items, with free delivery on most things! You guys know me, I am a total nail varnish addict and my collect...
Some time ago, I blogged about storing nail polish in the fridge, and it sparked a little conversation about where people choose to store their polishes and whether or not keeping them in the fridge really does lengthen the lifespan. I've kept my po...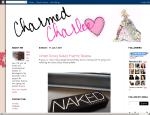 Hi lovelies,Firstly I'd like to apologise for not having a post up sooner, I was hoping to have this up Tuesday after finishing one of my uni assignments but every time I tried to upload the video YouTube was saying it was too long so re-filmed it qu...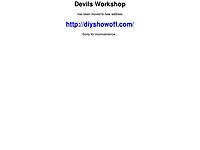 I am thrilled to be partnering with Apartment Guide's New Year, New Style: Decorating on a Budget Blogger Challenge! I had been wanting to give the upstairs guest bedroom some dressing room touches for a while now. We have another guest …...