Blog Posts - Nars Makeup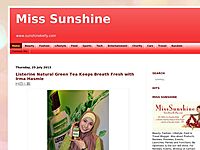 What do you think of this look created using NARS x Christopher Kane Collection? Apart from the slight of the neon blusher and violet on the eyes the whole look is rather neutral. For this Summer 2015, NARS introduces Christopher Kane for NARS Collec...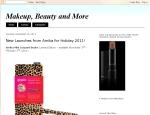 NARS's new summer collection in collaboration with Christopher Kane is a gorgeous mix of brights and sheer pops of color in limited edition packaging. My two favorite pieces from the collection are the Glow Pink Lip Gloss ($26; narscosmetics.com) a...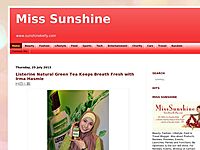 Oh Yes! It's time to put those makeups into good use and get ready for Christmas. Festive mood kicking in and I can't for my holiday (screaming inside my heart). It's the season to be happy and merry plus don't forget to be grateful with all...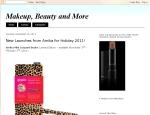 NARS' newest foundation, the All Day Luminous Powder Foundation ($48; narscosmetics.com), is a medium buildable coverage broad spectrum SPF 24 foundation that comes in 15 shades. All Day Luminous also features NARS' exclusive Light Reflective Complex...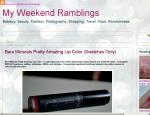 NARS Eyeshadow SinglesNARS seems to be a brand that is synonymous with blushes - rather, one blush - but my favorites from the brand would be the eyeshadows. I have a bunch of single eyeshadows as well as a few duos, most of which are among my...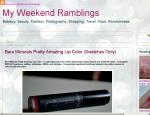 NARS Cosmetics - BlushTouted as the best and the must-have blushes, NARS definitely seems to be - as they claim - the authority on blushes! My first NARS blush was Liberte, and I also have NARS Orgasm (a mini GWP), Taos, Seduction, and B...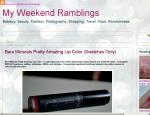 NARS Smudge-Proof Eyeshadow Base ($25) I got this as a Sephora points perk or a GWPGenerally, makeup crazy girls (and guys) are a pretty united bunch - we love a good red lipstick and roll our eyes the same when someone doesn't get our ob...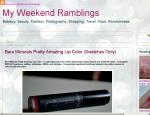 NARS brings vibrant pops of color and sensual sun-kissed hues to lips and cheeks with the new Matte Multiple. Founder and Creative Director François Nars takes one of the brand's most innovative and iconic products and adds a modern twist on...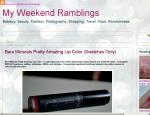 A high-performance, extremely mild makeup remover that removes all types of makeup, including waterproof. The non-greasy solution glides across skin leaving a silky feel without any residue. Natural ingredients calm irritation. Enriched w...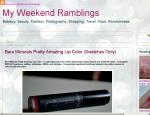 NARS Cosmetics introduces the NARSissist Eye Palette, named for and inspired by the brand's devoted fans and cult followers, this inaugural palette will set the stage for future NARSissist products to come. The limited-edition palette feature...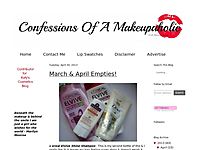 I'm obsessed with highlighters so of course I had to add Nars Albatross to my collection. This product has been raved about in the beauty world & Nars products are usually of very high quality so I had really highhopes for this beauty!Albatross i...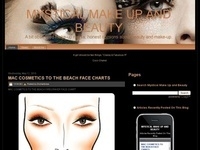 Nars Cosmetics is giving Andy Warhol another 15 minutes of fame with a new color cosmetics collection expected this fall. Nars Andy Warhol — created by François Nars under a license with The Andy Warhol Foundation — is intended to evoke...