Blog Posts - New Header I have been thinking of changing the blog look for the past couple of months and it's only now, in the beginning of a new year, that I have finally managed to set aside my lethargy, take the challenge up and ring the changes in. And now that it's d...
Easter weekend is almost here, which means it's time to start thinking about feeding, baking, decorating eggs, making Easter baskets and hopefully, to finally welcoming some Spring sunshine! Easter can be a very special time, rich in symbolism;...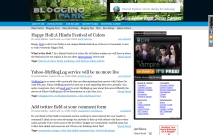 Since last week I am not regular and live at online,that's why Blogging Park hasn't updated with any live news.All my post are coming online as those was scheduled.Since last week I am facing several complication with my online task.As I had stated e...

New Header Na naman. :)...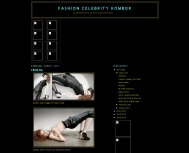 Ich mache es kurz und knapp und zeige euch meinen neuen Header. Wie gefällt er euch?(Ich weiß ich muss noch ein wenig an der Ähnlichkeit des Gesicht feilen - aber ansonsten bin ich ganz zufrieden.) ...