Blog Posts - New Year Decor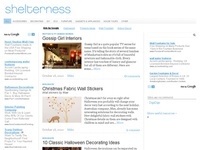 New Year party décor differs from Christmas décor a lot, this is mostly about metallic shades and glitter. I'd like to share some cool ideas for you to use and to make your New Year party sparkle! Balloons Balloons are the most popular decoration...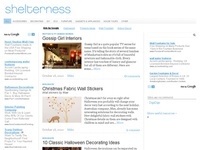 Disco balls are making a huge comeback, and I can't imagine a cooler sparkling piece for winter holidays, especially for New Year. Wanna know how to use them to get a cool look? Let's consider these ideas. Hanging Disco Balls Choose disco balls i...
New Years is here and the party is about to begin! However, have you been busy all through the while and are now in a panic mode? Are you wondering... The post Holiday Decor: Last Minute New Year Decor Ideas appeared first on .
How are you planning to celebrate New Year's? In a big way or in a small way? If you want to pull out all the stops, make this New Year's... The post New Years Craft: Festive Ball Topiary appeared first on . Refresh Your Home For The New Year What an exciting day! A new year signifies a fresh start. It's like a clean slate… an empty canvas just waiting to be filled with beautiful colors and textures. Every so often I like to give my home a little..