Blog Posts - Ngoni Grammar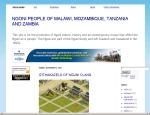 continued from part 5 which deals with ngoni adjective and adverbTHE NGONI VERB.1—FORMS OF VERBS. I. The simple form of the verb contains the root and root idea unmodified. Verbs usually end in a, but some (three as in Zulu and Kaffir) end in i and...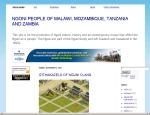 Continued from Introductory Ngoni Grammar Part 4CHAPTER VII Introductory Grammar of the Ngoni Language 1891THE NGONI ADJECTIVE. 1. There are only a few adjectives proper in Ngoni. To supply the place of adjectives other parts of speech are used in ce...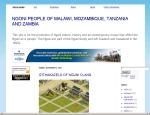 continuation of Ngoni Grammar. Click here for part 3THE PRONOUN IN NGONI LANGUAGE 1—NGONI PERSONAL PRONOUNS. 1. The personal pronoun is used— (1) As the subjective prefix of a verb.(2) As the objective medial, between the tense form and root of...