Blog Posts - Nick Foligno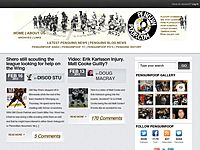 Back in the day, the Italian-American Mafia and Jewish mob carried out their nefarious activities with the aid of well-established enforcement groups. Headed by notorious gangsters such as Louis "Lepke" Buchalter and Albert "The Mad Hatter" A...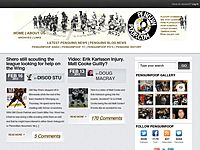 September 29, 1973. Brantford (Ontario) Civic Centre. The Pittsburgh Penguins squared off against their arch-nemesis—the truculent St. Louis Blues—in an NHL exhibition game. Early in the second period all hell broke loose. The Pens' pint-sized...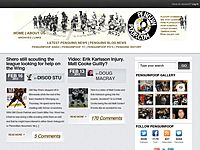 The late Barclay Plager, noted St. Louis villain and early Penguins tormentor once said, "It's not who wins the fight that's important, it's being willing to fight. If you get challenged and renege, everyone wants to take a shot at you." H...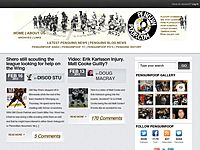 It wasn't a fancy pass. Or a sizzling shot. Or even a dazzling one-on-one move. On the contrary, the pivotal play of last night's 2-1 Penguins loss to Columbus occurred midway through the second period when Blue Jackets villain Scott Hartnell bar...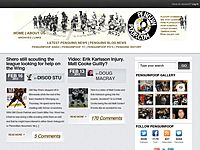 I'll say this about our Pittsburgh Penguins. They sure know how to make things interesting. Need proof? Then look no further than Monday night's scintillating 4-3 victory over Columbus in Game 6 to clinch the opening-round series. Paced by Evgen...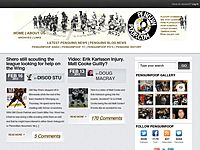 In the wake of the Penguins' brutal 4-3 overtime loss to Columbus in Game 4, I decided to summarize the team's Jekyll-and-Hyde performance by breaking it down into three categories: The Good, The Bad, and The Ugly. THE GOOD -- The First Period...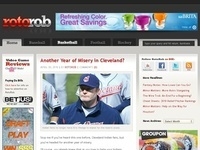 If it feels like we have been gone for a few weeks, it is because the NHL version of The Wire Troll has been in a "Sochi slumber." With the Olympics over, it's time to look ahead at Week 20 in your Fantasy hockey leagues. Who are the players that cou...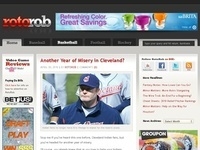 With the injury count rising to Olympic levels (2010), it really is time to start digging deeper and deeper. Hey, what would you like us to do? This is the reality nearly every Fantasy owner faces. Countless people we talk to lament about how they ke...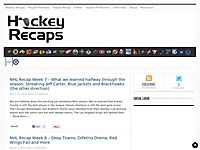 The top four teams (Montreal, Boston, Chicago and Anaheim) in the league currently all have deep teams. They all have four lines that can score (each have at least 7 players in double digits) and beat you and great goaltending. It's also becomi...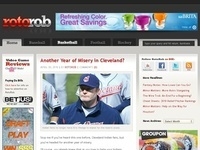 Two multiple-point games in the last week got us thinking that maybe Goc was finally over the ankle injury that had dogged him in the early part of the season. Currently he has just seven points in 15 contests this season but five of those have come...
http://www.lapageauxsports.ca/site/un-retour-aux-origines-pour-komisarek-et-kaberle-jaroslav-halak-se-pose-des-questions/Drou 12 février 2013 08:30 En profondeur 1 commentaireBon matin à tous!J'espère que vous allez bien?Jus...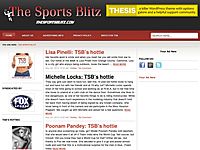 Chris Neil of the Ottawa Senators has been in a number of fights in his NHL career and continues to live up to his tough image. In the second period of the Battle of Ontario between the Senators and Toronto Maple Leafs after a Luke Schenn and Nick Fo...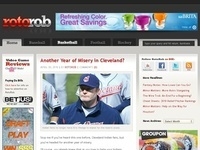 Ruutu returned to action Saturday against the Tampa Bay Lightning. Though you may want to give him a couple games to get back in the swing of things, insert him into your lineup anyway because 17 goals in 57 games translates to a respectable 25 over...