Blog Posts - Nilagang Baka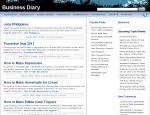 Nilagang baka is a boiled beef and vegetables in broth. There are many versions or ways on how to cook nilagang baka depending on the availability of the ingredients used. Below is another version on how to make nilagang baka for your family. Nilagan...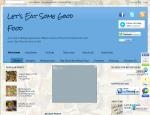 Nilaga is a Filipino word that means to boil. This dish is one of Filipino recipes which is so easy to cook. You just have to put everything in the pot and let it cook.Serves 4-6 Prep Time 15 minutes Cooking Time 45 minutes to 1 hour...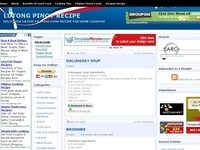 NILAGANG BAKA INGREDIENTS: 2 lbs beef ( cut into cubes about 1-1/2 inches) 6 pcs potatoes (cubed, as big as the beef slices) 1 bundle Pechay (bok-choy) (cut in halves) 1 small cabbage (quartered) 3 tbsp vegetable oil 8 cloves garlic (mince) 6 medium...