Blog Posts - Noche Buena Recipes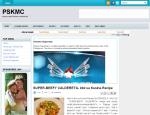 LECHON CARAJAY (PRITSON STYLE) WITH 3 DIPS AND VEGGIE STICKS INGREDIENTS AND PROCEDURES.Ingredients:1 Kg Pork Belly3 Pcs Bay Leaf6 Cloves Garlic (Crushed)2 Pcs Red Onion (Quartered)SaltPepperProcedure:1. On a pot combine all ingredients then pour wat...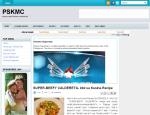 LOCAL CHEESE IN BOARD INGREDIENTS AND PROCEDURES.Ingredients:2 Blocks Kesong Puti1 Small Keso de Bola2 Block Cheddar Cheese300 g Grapes 3 Pcs Apples (Sliced)Salted CrackersDried FruitsProcedure:1. Arrange all ingredients on a platter.SPARKILING...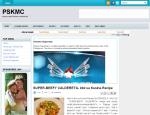 SARDINES AND POTATO FRITTERS INGREDIENTS AND PROCEDURES.Ingredients:3 Pcs Potatoes Grated2 Cans King Cup Sardines1 Pc White Onion (Diced)1 Tsp Baking Soda2 Pcs Eggs1 Tsp Paprika½ Cup Milk1 Cup Flour2 Tbsp Olive Oil1 Pc Green Bell PeppersBasil (Chiff...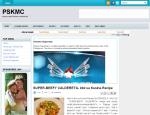 PAN DE SAL SARDINES PIZZA INGREDIENTS AND PROCEDURES.Ingredients:1 Cup Sardines1 Tsp Italian Seasoning12 Pcs Large Pan De Sal2 Cups Pizza Sauce1 Pc Red Onion (Sliced)1 Pc Red Bell Pepper (Sliced)1 Pc Green Bell Pepper (Sliced)MozzarellaCheddarOlive O...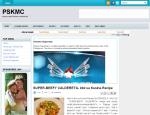 It may be common to serve porkchop as an everyday meal. However, when you serve it stuffed, it can transform this dish into unique a meal! You can stuff porkchop with other ingredients such as mushrooms, tomatoes, and herbs to bring out a much more e...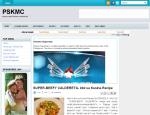 Sa nalalapit na Noche Buena, tiyak na babaha na naman ng nagsasarapang mga handa sa ating mesa! Ngayong Linggo, matakam sa mga putaheng magpapatunay na talagang walang kasing-sarap ang Pasko sa Pinas!Sa nalalapit na Noche Buena, tiyak na babaha na na...