Blog Posts - Nokia Cells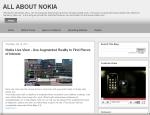 The Nokia Asha 200 features a colourful QWERTY keypad great for email,instant messaging and Dual SIM with Easy Swap to switch between multiple SIMs. It also has a 2 Mpix Camera, loud sound and support for up to 32GB memory. More Phone. More Colour. M...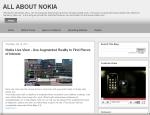 The facelock is an application made by the national team INdT and winner of a competition held at Nokia World last year. Finally took a while, but finally the beta version of the application was made ​​available on Nokia Store. Click Image to e...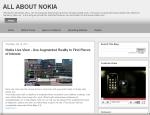 If you have lost hope of seeing a Nokia Windows Phone, at least one access of its existence, today is your day: the Nokia 900 has made ​​its first appearance, thanks to the discovery of a developer. Putting hands through Bluetooth connections v...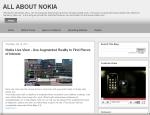 Nokia and Microsoft are now joined in a bond that is destined to be always stronger in the future. At a distance of several years after the first rumors of a possible rapprochement of the two companies (always denied by the top management of the resp...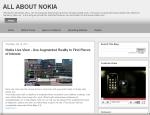 After the announcement of the first Symbian OS with Belle, Nokia unveils two new terminals of the Series 30: Nokia 101 and Nokia 100, presented as economic terminals. The Nokia 101 has features dual -SIM Display 1.8-inch color TFT with a resolution o...