Blog Posts - Non Attachment

Losing loved ones is never easy. It's especially hard when the loss is an ending of one kind of relationship like romantic or friendship because we know that person is still around and we don't get to have interaction with them. You see, most of us g...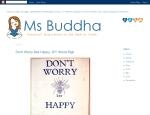 I listened to the Eckhart Tolle Live Meditation which is available for a few more days.Here's what Tolle said about living a self fulfilled life in a nutshell:Are you consumed by your life situation and identified with your thoughts?It is awful to be...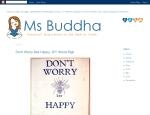 The idea of creating something only to destroy it when finished is a concept hard to grasp for result conditioned minds.Tibetan Buddhists do this with sand mandalas. They create these circles with the most delicate designs in colored sand, often work...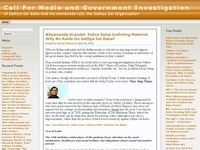 As of 28 March 2011, we have a pacemaker avatar. The Lord of Lords, the Avatar of Avatars. The now hump-backed, immobile faced, golf-cart carried God on earth. He says that all the world loves him. But of course most people in the world at large have...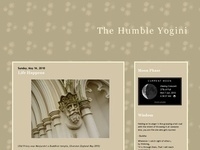 ( I dedicated my 108 Sun Salutations to My Grandfathers safe transition back to ONE... It was a beautiful experience!)My minds eye has been running an endless loop of films. Films that replay my past and allow me to go back and write a new ending to...