Blog Posts - Obsesi Roti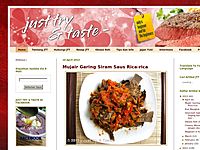 Kamis kemarin, mengisi waktu libur satu hari yang terjepit, saya mengundang Sintya untuk datang ke rumah Pete. Sudah lama tidak bertemu - lebih dari satu bulan ini teman dekat saya ini mengalami sakit pencernaan yang cukup parah dan harus bed rest di...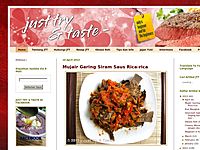 Kembali ke beberapa tahun yang lalu saat roti unyil yang berasal dari Bogor ini begitu booming, maka setiap kali berkunjung ke kota hujan tersebut makanan ini selalu menjadi incaran untuk dijadikan oleh-oleh. Seakan-akan kehadiran anda ke Bogor tidak...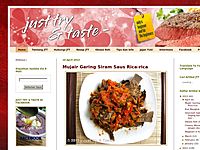 Dari tampilannya saya memang sudah menduga bahwa membuat roti gulung ini tidak akan semudah yang saya bayangkan. Kerumitannya jelas terlihat, namun tantangan untuk mewujudkannya yang sulit untuk saya tolak. Namun siapa sih yang tak ingin menghadirkan...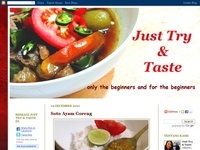 Masih ingat dengan resep chili yang pernah saya posting sebelumnya? Jika anda lupa atau belum membacanya maka silahkan klik link disini. Nah, chili lezat ini selain mantap disantap dengan nasi atau pasta, ternyata juga merupakan komponen penting di d...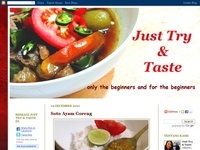 Pretzel (dikenal sebagai brezel, di Jerman, terkadang disebut juga dengan brezn atau breze) merupakan jenis makanan yang dipanggang terbuat dari adonan yang empuk ataupun keras dan memiliki rasa manis atau asin. Pretzel yang berasal dari Eropa ini m...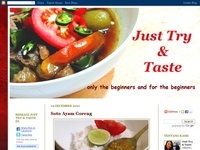 "It's all about a balancing act between time, temperature and ingredients: That's the art of baking."~Peter Reinhart~"Bukunya sudah sampai nih, mau diambil nggak"? Wuih, saya langsung berteriak dengan senangnya ketika adik saya, Wiw...