Blog Posts - Odlanier Solis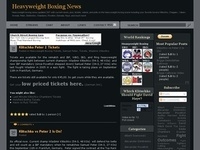 The following video is the full fight for the WBC heavyweight championship fight between reigning champ Vitali Klitschko (42-2, 39 KOs) and the WBC mandatory challenger Odlanier Solis (17-1, 12 KOs). The bout took place on Saturday March 19th at the...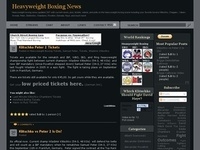 Tickets are available for the WBC heavyweight championship bout between current champ Vitali Klitschko and the WBC #1 mandatory challenger Odlanier Solis which takes place on March 19th at the Lanxess Arena in Cologne, Germany. Below is a direct lin...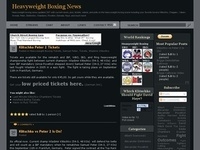 The WBC #2 rated heavyweight Odlanier "La Sombra" Solis (16-0, 12 KOs) impressivcely scored a third round TKO over former world title challenger Carl Davis Drumond (26-3, 20 KOs) on Saturday night at Mallory Square in Key West, Florida.Solis was...