Blog Posts - Oeko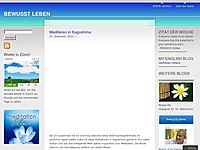 Ruhe und gute Luft im ganzen Land: Ab dem Jahr 2025 wollen die Niederlande grundsätzlich keine neuen Fahrzeuge mit Verbrennungsmotor für die Straße zulassen. Das Parlament hat vor kurzem einen weitreichenden und in dieser Konsequenz… Mehr...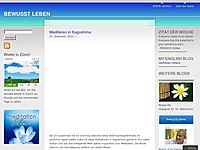 Eine Welle rollt hezte über den Globus: Um jeweils 20.30 Uhr Ortszeit löschen Städte weltweit die Beleuchtung von Wahrzeichen. Von Beijing bis Baden, von London bis Luzern, von Sao Paolo bis St. Gallen ist die Botschaft dieselbe: Die Welt ist sich...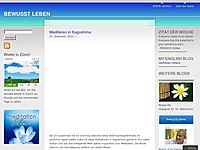 Elektroautos sollen entlang der Nationalstrassen ihre Batterien laden können. Der Nationalrat hat stillschweigend ein Postulat seiner Transportkommission überwiesen. Damit wird der Bundesrat beauftragt, die Voraussetzungen für ein solches Schnelll...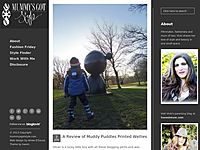 On Monday evening Mum and I travelled to London so we could attend the launch of Swedish label me&i's Nordic …...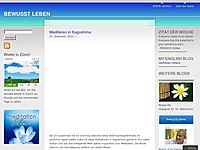 "Eine Welt voll Möglichkeiten – A world full of colours" lautet das Motto des Cosmic Cine Filmfestivals in 2013 – dem Kinofestival für Nachhaltigkeit, Bewusstsein und Wertewandel in der Schweiz und Deutschland. Vom 11.-17. April werden...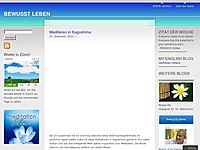 Ein globales Stromnetz könnte die ganze Welt mit sauberem Strom versorgen. Laut einer ETH-Studie wäre ein «Globales Grid» technisch und finanziell machbar. Damit könnte erneuerbare Energie in entlegenen Gegenden produziert und über grosse Strec...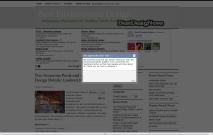 Modern bedding, contemporary bedding; Call it what you want, but we bring you original designs that evoke style and comfort that have defined the modern bedding category. With modern duvets, modern quilts and modern woven bedding and quilts we have a...