Blog Posts - Ogden Park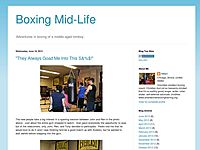 John gets in one on Ro during their sparring session at Loyola Park in this photo.Unfortunately, I have to begin with some sad news. Sean Curtin passed on several days ago. He was the author of two books about Chicago boxing -- Chicago Bo...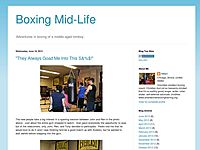 Yesterday was the boxing show at Ogden Park. Initially, I was concerned about having my fighters come there because it is far from LaFollette Park. Kenny, the coach at Ogden, wanted a rematch of one of his girls with Ashley. Yet Ash...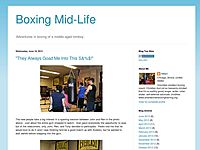 I was tired Monday night, but I went up to Loyola Park anyway. Usually that is the only time of the week where I actually get some real exercise in. I begged off sparring with Kelly, however. My knees took a pounding from walking ex...