Blog Posts - Old Albums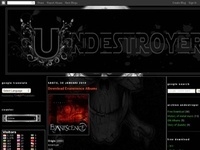 The Principle of Evil Made Flesh (1994)English Extreme metal Track listing1. "Darkness Our Bride (Jugular Wedding)" – 2:00 [instrumental]2. "The Principle of Evil Made Flesh" – 4:343. "The Forest Whispers My Name" – 5:064. "Iscariot" – 2...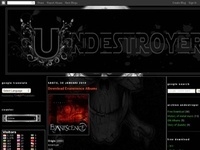 Iron Maiden (1980)English heavy metalTrack listing1. "Prowler" – 3:522. "Remember Tomorrow" – 5:273. "Running Free" – 3:144. "Phantom of the Opera" – 7:205. "Transylvania" – 4:196. "Strange World" – 5:407. "Sanctuary" – 3:148. "Charlott...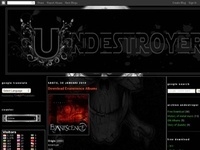 Something Wild (1997)Finnishheavy metalTrack listing1. "Deadnight Warrior" 3:222. "In The Shadows" 6:013. "Red Light In My Eyes (Part 1)" 4:284. "Red Light In My Eyes (Part 2)" 3:505. "Lake Bodom" 4:026.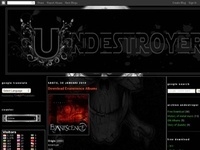 Fistful of Metal (1984)USAHeavy metalTrack listing1. "Deathrider" 3:302. "Metal Thrashing Mad" 2:393. "I'm Eighteen" 4:024. "Panic" 3:585. "Subjugator" 4:386. "Soldiers of Metal" 2:...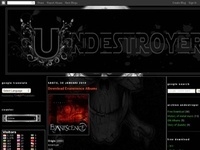 Black Sabbath (1970)EnglishHeavy metal Track listing1. "Black Sabbath" – 6:162. "The Wizard" – 4:243. "Behind the Wall of Sleep" – 3:384. "N.I.B." – 6:065. "Evil Woman" – 3:256. "Sleeping Village" – 3:467. "Warning" – 10:32Download Para...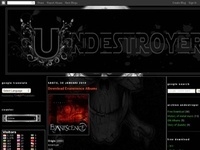 SlayerHell Awaits (1985)United States of AmericaThrash Metal01. Hell Awaits02. Kill Again03. At Dawn They Sleep04. Praise of Death05. Necrophiliac06. Crypts of Eternity07. Hardening of the ArteriesDownload Album - Story Of Slayer- undestroyer.bl...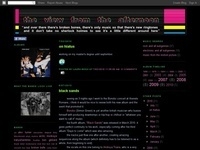 looking back on all my posts i noticed that everything i recommended belongs to bands made boys or men. hmm..so the post of today consists of the first album by Amy Macdonald, which has turned out to be one of 2007's best.it was so good, that she has...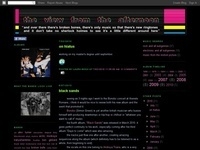 took me too long to post this album...the latest Kooks album (well it's 2008), but still, it's their newest album. and it's just what i wanted it to be.the thing i like so much about The Kooks is the fact that whenever i listen to their music, no mat...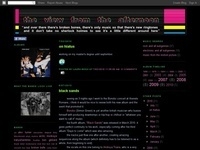 finally...some time to post something new.this last week has been a little crazy.but here it is. i've been wanting to post something about Joy Division for a long time.some of you may know a little more about the band from Anton Corbijn's movie "Cont...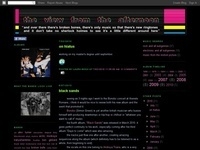 Initially i wanted to post the "Shotter's Nation" album from 2007, but lately i've listened to "Down in Albion" more and more, and realized that i can't stop listening to it. i'm not saying that i like it more than the 2007 album (because they'r...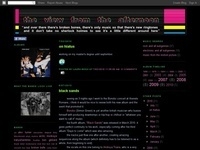 I posted this old album from Death Cab because it is very dear to me and it's a good experience for the people who haven't listened to this band's music yet. It's very representative of their style.THE PHOTO ALBUM (2001) by DEATH CAB FOR CUTIE...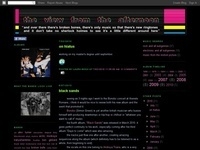 Been a while since my last post. i was very busy but here i am with a fresh one.It's the first and unfortunately the only album released by The Rascals. People who like Arctic Monkeys will love this one. It's amazing.RASCALIZE (2008) by THE RASCALS (...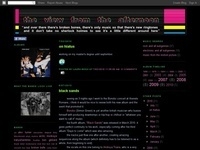 let's see if anyone sees the similarity..of course many of you know that this album was the "fake" new album from Death Cab for Cutie. this prank release has helped this band grow, and many people were confused, thinking that this is really Narrow St...