Blog Posts - Old And Classic Hymns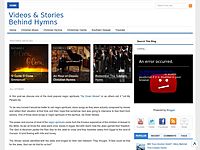 This blog exists to share the history of popular hymns and old hymns that people have come to love over the years. It is only when you go behind what led to the authors writing these songs that you start to appreciate the message of these songs.While...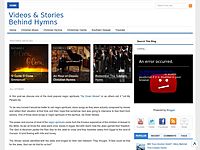 Folks, 'All Hail The Power of Jesus Name' hymn is one of the most well known hymns in Christianity. It is sung in almost all the major Christian denominations and found in most hymns. Edward Perronet, a Frenchman who settled in England in 1680, is th...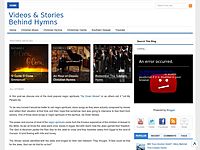 All Glory, Laud and Honor hymn was written by St Theodulf of Orleans while imprisoned in the cloisters of Angers, France in 820. It was originally written in Latin under the title, 'Gloria, laus et honor'. The English version is a translation by John...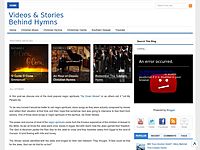 The video below brings to us songs that were sung during a concert during the Give Me The Bible evengelistic seminar by veteran evangelist Kenneth Cox. The songs include, 'On One More Valley', 'The Man in the Sky', 'He Chose Me', 'Beautiful Life', 'I...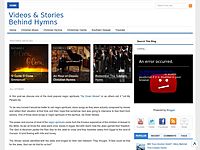 Caroline Maria Noel (1817-77) is the composer of this popular hymn, 'At the Name of Jesus'. It was originally designated as a processional for Ascension Day and appeared in Mrs Noel's The Name of Jesus and Other Poems of 1870. This hymn is based on P...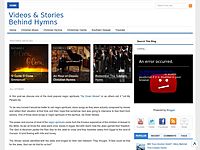 The author of this beautiful and well loved hymn, "Dear Lord and Father of Mankind", is John Greenleaf Whittier (1807-92). He was from Massachussetts and wrote poetry and found early inspiration from Robert Burns.He spent time as journalist and edito...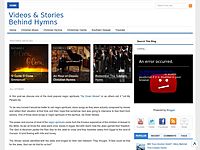 Cecil Frances Alexander (1818-95) is the composer of this extremely popular hymn, There Is A Green Hill Far Away. It draws its inspiration from the Apostles Creed especially the line that goes, 'Suffered under Pontius Pilate, was crucified, dead, and...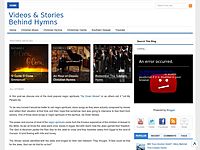 The author of this hymn, "Will Your Anchor Hold", is Priscilla Owens. She was born in Baltimore , USA in 1829 of Scottish and Welsh blood. For over 50 years Priscilla Owens was actively involved in work for Christian youths and most of her songs were...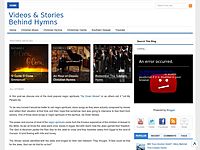 This hymn came about from an incident at one of Dwight L Moody's revival meetings in 1887. A young man who had just given his life to the Lord Jesus Christ was reportedly heard saying, 'I am not quite sure - I am going to trust and obey.' The mu...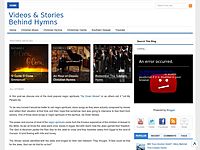 When I Survey The Wondrous Cross is one of the most famous and favorite hymns composed by Isaac Watts. Crucifixion to the World by the Cross of Christ was the original heading as found in Hymns and Spiritual Songs, 1707.The second line of the origina...