Blog Posts - Olive Press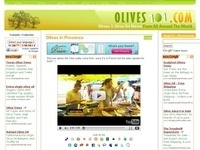 An ancient olive press was discovered during excavations in Jerusalem conducted by scientists at the Israel Antiquities Authority, it was announced Tuesday. The press was unearthed as scientists were digging out remains from the grounds upon which a...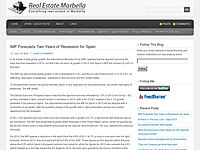 Social spending is the biggest casualty of Spain's latest raft of austerity measures, announced in the budget. As many as 43 new laws to reform the economy will be pushed through in the next six months in an effort to find €20 billion of savings,...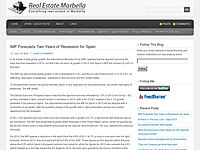 A group of sixteen Moroccan immigrants have taken refuge on a Spanish islet after arriving by patera boat yesterday. The group, which includes three pregnant women and three children, is thought to be the first to use the uninhibited Islet de Tierra...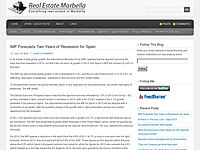 Spanish fishermen could be putting down nets in Gibraltar's waters as soon as next week, following a high-level meeting with Chief Minister Fabian Picardo. Picardo was equally positive about the two-hour meeting, which ends a long period of sabre-r...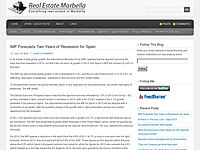 SIX out of ten Spaniards do not think the dispute over Gibraltar is important enough to be part of the country's foreign policy, according to a survey. The findings come at a time of heightened tension between the UK and Spain over the issue of the...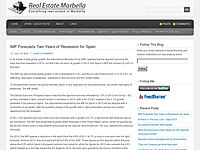 A British couple are warning other expats about hidden bank charges after Barclays charged them nearly €200 to send a cheque to England. Sue and Les Holland, from Estepona, made a cheque out in euros to a friend for €1,761.43. But when th...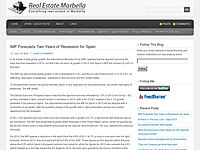 Homeowners broke down in tears of relief after a Granada town cancelled all its accounts with CajaGranada in a bid to halt impending evictions. Peligros cancelled its accounts with the bank following a campaign by the IU and Peligros Democratic Alter...