Blog Posts - Ootori Pack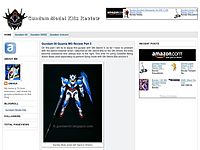 For the last part, when i try to combine the Ootori pack with Aile Striker pack + Sword/Launcher Striker pack, apparently this one can carry other Striker pack armaments similar as Sky Grasper. However, some part should be removed (the big tubes from...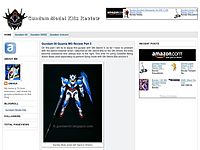 This time i equip this gunpla with Ootori pack, and then as usual perform some action poses with Shield, Beam Rifle and Anti-Ship Sword. MG Ootori pack-a MG Ootori pack-b MG Strike Rouge Ootori Pack-a MG Strike Rouge Ootori...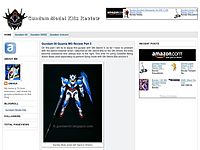 For the second part of MG 1/100 Strike Rouge Gundam Ootori review i will equip it with a pair of Combat Knives and then test this gunpla's articulation. Action pose with Combat Knife-a Action pose with Combat Knife-b Action pose with...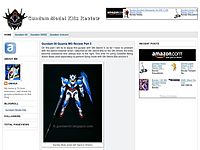 The Strike Rouge Gundam Ootori (MBF-02+EW454F) is Strike Rouge Gundam (MBF-02) equipped with the multi-purpose striker pack Ootori Striker (EW454F), which Morgenroete Inc. has been developing since the First Bloody Valentine War. According to gundam...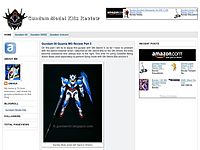 The Strike Rouge Gundam appeared again on Mobile Suit Gundam SEED Destiny Remastered (Anime series) came with new backpack called Ootori Pack (MBF-02+EW454F) which is designed by Kunio Okawara. It is equipped with a variety of gimmick as an integrate...