Blog Posts - Oracle Cards
Curiosity killed the cat... and satisfaction brought it back."Why is it that when one man builds a wall, the next man immediately needs to know what's on the other side?" - George R.R. Martin, A Game of ThronesDo fears, low self-esteem and o...
Cosmic Journaling Oracle"Highly sensitive people are too often perceived as weaklings or damaged goods. To feel intensely is not a symptom of weakness, it is the trademark of the truly alive and compassionate. It is not the empath who is...
Cosmic Journaling OracleThe Cosmic Journaling Oracle isn't quite like other oracle decks out there.It doesn't tell you how to interpret each card, it asks you to write your own story. That's why the word 'journaling' is part of its name.The Cosmic Jo...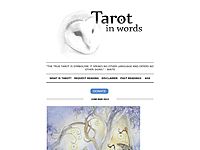 Oracle cards come in handy when looking for lost objects! What something you've lost recently?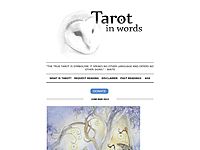 Got a question on your mind or a concern weighing on your heart? Just looking for general guidance? New resources just came in this week, so now offering 12-card oracle readings as well as 12-card tarot readings — both just $20 right now! You can p...
Magical Mermaids and Dolphins Oracle © Doreen Virtue 2003I've been trapped in the house for the last five days by the snow. My car was hopelessly stuck in the nearby cul-de-sac; it's one of those useless cars with front-wheel drive, so it just...