Blog Posts - Oranžová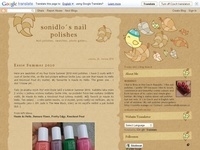 Možná by vás zajímalo malé srovnání některých laků z kolekce Take Wing od Color Clubu s jinými odstíny z mé sbírky. Podoba tu je, a to s laky Orly a Gabriella Salvete. Zleva: Color Club Sky High, Orly Lunar Eclipse, Orly It´s Not...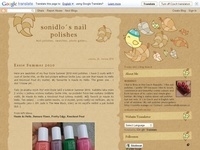 Kolekce s názvem Take Wing od Color Clubu obsahuje barevné a celkem výrazné laky na nehty, které jsou složeny z lesklých barevných střípků a schnou s hladkým povrchem. Kolekce je aktuální, vytvořená pro tohle léto. Následující ods...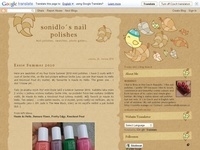 Orange You Hot? je poslední odstín z letní neonové kolekce od China Glaze, o kterém jsem ještě nepsala a který mi nedávno přišel z Modeláže. Z této kolekce jste již na blogu viděli růžové laky Love´s A Beach a Hang-Ten Toes, zelen...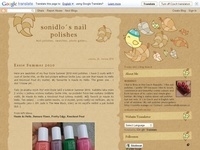 Kolekce s názvem Wicked Sweet od značky Color Club je plná výrazných laků, které po zaschnutí na nehtech uvolňují vůni po dobu několika dnů. Tato kolekce vyšla v létě loňského roku (2011). Get Your Lem-On je výrazný žlutý...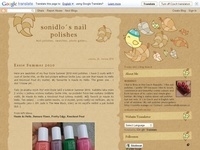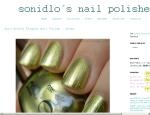 Catrice Genius In The Bottle is a metallic duochromatic bronze-green nail polish. It sometimes looks bronze/gold, other times green. The application was not very easy for me. I did two coats. How do you like this shade? Do you own one of the Chanel P...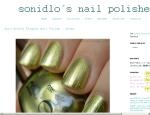 Hi my readers and hi Amber! All of you surely know JulieG on YouTube and you surely know about her collaboration with Jesse´s Girl. They made a nice nail polish collection together and I am an owner of four nail lacquers from it now! It is thanks to...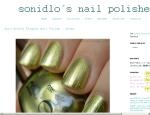 Once in a while it is good to show the real life. Today´s bad weather, view of our high-rise block. The good new is that all the shades you´ll see in this post tally with the reality. They are pretty colourful but still with a touch of winter frost...