Blog Posts - Orang Utan Kalimantan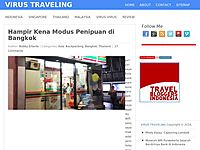 Udara pagi yang dingin membangunkan saya yang tidur hanya beralaskan kasur tipis. Saya malas sekali beranjak dan hanya menoleh melihat mas Harris Maul disebelah kanan yang tampak masih pulas, sementara disisi lain dengkul mas Fahmi Catperku tepat men...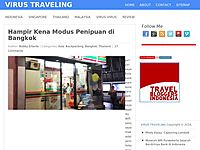 Begitu bendera diangkat oleh Mr. Akio Fukuda, road trip Terios 7 Wonder Borneo Wild Adventure resmi dimulai, semua tim Terios Sahabat Petualang yang terbagi dalam 7 mobil New Daihatsu Terios (3 automatic & 4 manual) berangkat menuju destinasi per...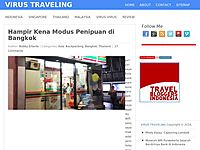 Tulisan-tulisan di blog saya semuanya berisi cerita tentang pengalaman pribadi saat melakukan perjalanan ke berbagai daerah baik didalam maupun luar negeri. Biasanya ditulis sehabis pulang trip atau malah tidak ditulis sama sekali tapi disimpan sendi...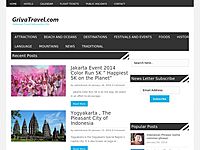 Orang utan is derived from the Malay word "Orangutan" which means person living in a.. The post Orang Utan, A Unique Primate From Indonesia appeared first on Indonesia Travel Sites, Guide, Tips and Informations.