Blog Posts - Orange Blazer

Looking at a closet full of clothes and still thinking that I have nothing to wear, that's me everyday. My sister (also my co-blogger, who I love very dearly) often tells me that I hardly wear the things she buys for me. Some of my excuses...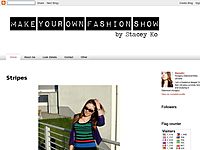 Why I love Autunm? Coz everything is just so pretty that time! I love walking in the park surrounded with all those red,orange and rarely green leaves,holding a cup of hot chocolate. I love wearing cozy sweaters,big scarves,and warm boots. BUT! In Hu...