Blog Posts - Organization_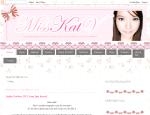 Hi dolls~ I'm not sure when was the last time I showed what's inside my planner/journal. Been posting a lot of craft related hauls lately. So I thought of writing one again cos I also enjoy sharing some of the things I write on daily basis.This page...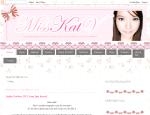 Well you all know how I'm addicted with my planner and those cute planner stickies and stamps lately. To the point that I said I won't be buying any planner supplies anytime soon on my last post "Planner Supplies Haul" but sad to say, I did it again.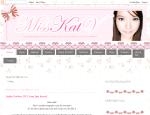 Hi~! So I've been busy filling up my new Etsy store with planner printable last month and I was really surprised people would actually buy my designs from the store.So, as a "thank you" for those who are supporting my blog and my store, I am releasin...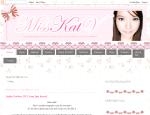 Hi~! Does any of you went out just to stroll and go home with tons of shopping bags with you? *coughs* I'm very guilty of this actually.Me and my boyfriend only planned to watch the new Avengers: Age of Ultron. But I can not resist going in a supplie...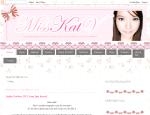 Hi~! If you are following me on Instagram, you might notice I've been posting quite a bit of my planner goodies. I've been planning for the last 3 years but I was not really focusing on it. I sometimes have blank pages but now I want to motivate myse...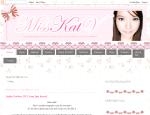 I'm very excited to share to you my new desk set up that helped me focus and boost my productivity every single day. Before we revamped my room, everything was a mess. I have sticky notes and pens in different places. The chaos was very real!I spend...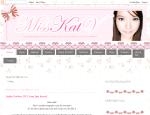 Hi~! If you are one of my followers from instagram, you are probably aware that I'm keeping a planner with me all the time. I have been collecting stickers from Starbucks yearly to be able to get their planner. But I always end up using a different o...