Blog Posts - Original Henna Tattoo Pattern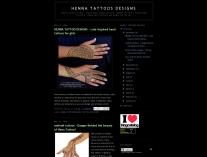 Happy Henna Season to every one! Featured today is a photo of a traditional style henna tattoo by Ann George for the back of the hand. Henna works best on the palms, back of the hands and on the feet.It does not work as well on the stomach, the back,...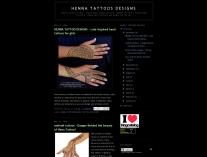 Do you love henna tattoo? Have you been waiting all winter long for the weather to break? Well, the wait is over.I am happy to say I just made up a very lovely paste, letting it rest in the sun so that the dye would happily release from the mix of he...