Blog Posts - Ornamental Shrubs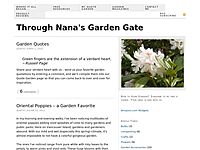 Some shrubs stand out above others in landscaping. Ones with evergreen foliage and attractive flowers are always a good choice, but do you know which ones will do well with your climate and conditions? If you are looking for evergreen shrubs that are...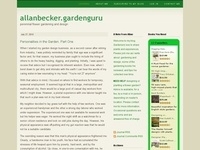 Pink is the most popular color in the flowerbed. In all its gradations and tones, it runs the gamut from baby pastel and amethyst to a very deep pink that almost borders on cold red. This family of colors seems to touch the hearts and minds of garden...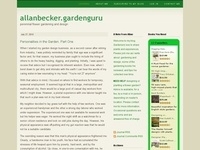 Plants for Atlantic Gardens, Jodi DeLong, Nimbus Publishing, ISBN: 978-1-55109-798-5 The setting for this gardening book is one of the...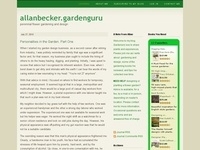 Great Gardens in Small Spaces by Melba Levick and Karen Dardick, Rizzoli International Publications, ISBN:0-8478-2538-8 Finally, we have a publication about small gardens that focuses on flowers, colors, and texture. Most of the other literature for...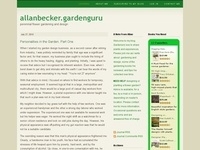 The Ultimate Flower Gardener's Top Ten Lists by Kerry Ann Mendez, Lone Oak Press, ISBN 978-1-935534-334 The exponential growth of flower gardening that has taken place during the last 20 years has brought a rather impatient and time constrained...
This is next to the Apple tree where many birds love to perch. I'm not sure what kind of tree but I admire the tender pink flowers. I moved here to the mountains in the winter. Flowering trees around the property were covered in...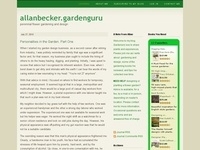 While driving past a newly built apartment building, I was intrigued to see that its small front lawn had been landscaped with shrubs covered in pink berries. This occurrence took place in late summer, when most pink flowers have long begun their dor...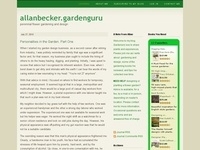 Every morning as I drive out of my neighborhood, I pass by a home so modest that it is barely noticed. However, in autumn and in winter, this house stands out among all of the others and no one can escape looking at it. In fall, all of its foundation...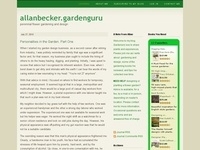 Euonymus alatus Compactus, aka Burning Bush, is a very important plant in my life because it brings my wife into the garden. She is not into horticulture. Her contact with the garden is restricted to commenting, from a distance, when she sees a plant...