Blog Posts - Oscar Gifford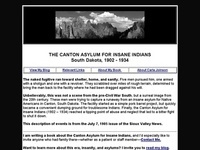 Many people in today's workforce complain that it's difficult to get away from the job–they're available to their employers through phones and email almost constantly. Superintendents and other staff at insane asylums were als...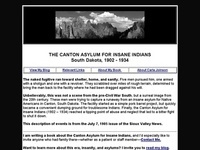 Though the rules and duties of each asylum position had been formulated by 1903, they were not initially given to employees at the Canton Asylum for Insane Indians. Its first superintendent, Oscar Gifford, told an inspector that he hadn't done...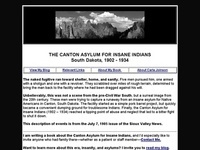 "Out West" was a remote place in the public imagination, and Canton, South Dakota was a small town compared to the population centers of the East. However, Canton was a lively place, with many shops and amusements for the public. People a...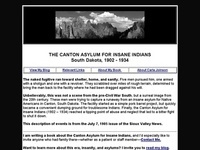 Newspapers can give intimate glimpses of a community and its concerns, and the Sioux Valley News zeroed in on the activities in Canton, South Dakota and its neighboring communities every Friday. On June 10, 1904, the paper reported on the efforts of...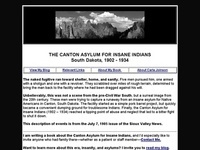 Early alienists tried to keep their profession closed from outsiders, both to maintain prestige and to ensure adequate salaries. They were very successful for many years, and superintendents of insane asylums were among the highest paid physicians in...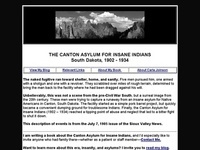 In 1915, the 47 patients at the Canton Asylum for Insane Indians filled the building to capacity. Both the present superintendent, Dr. Harry Hummer, and the previous one, Oscar Gifford, had made requests for additional buildings. The buildings were n...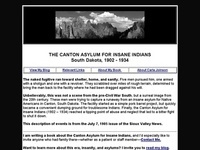 In his first official report, when the asylum was new and Superintendent Oscar Gifford had fewer than 20 patients, his glowing words probably did not fall too fall short of what was actually going on at the Canton Asylum for Insane Indians. "Th...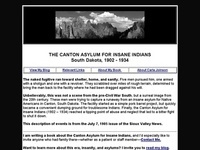 When the Canton Asylum for Insane Indians was new, its electric lights and coal heat were luxuries many of its patients had not experienced before. It seems undeniable that they received attention for their physical problems or illnesses, though any...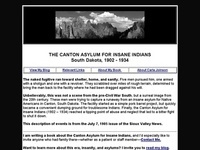 Many insane asylums had gardens which grew both flowers and produce. The Canton Asylum for Insane Indians included a garden that provided supplemental fresh food for staff and patients, but sometimes with indifferent results. South Dakota was subject...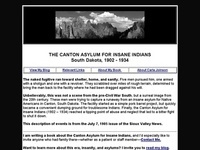 Though Dr. Harry R. Hummer's medical and psychological experience did not guarantee the best care for patients at the Canton Asylum for Insane Indians, at least he had the proper background for the position he held. The asylum's first sup...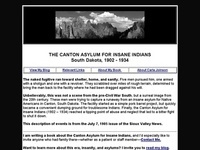 Few townspeople liked Dr. Harry Hummer when he first came to Canton, primarily because he was replacing the very popular former superintendent of the Canton Asylum for Insane Indians, Oscar Gifford. However, Hummer eventually began to fit in and the...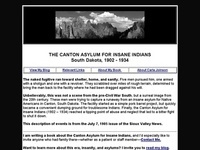 Most people in Canton, SD probably knew each other or knew of each other–if they didn't, it wasn't because The Sioux Valley News wasn't keeping them informed. The paper filled its pages with standard fare: world and national e...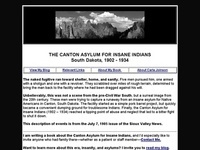 Some may wonder how Oscar Gifford, the first superintendent at the Canton Asylum for Insane Indians, could make much of a pitch for the little town to host what might have become quite a large and important facility. South Dakota was a fairly central...