Blog Posts - Ozotic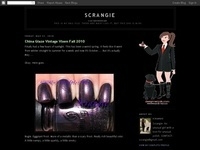 I just feel like posting some swatch spam, so here it comes! China Glaze Bat My Eyes OPI Casino Royale OPI On Her Majesty's Secret Service Jessica Prima Donna Butter London SwingerPretty Serious VT100 Jessica Blue...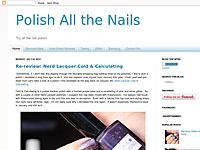 Guess what guys? The ridiculous amount of Hex Nail Charms I ordered a while back arrived! I've been seeing them all over the internet so of course I need them too. I probably shouldn't have ordered ~25 of them but whatcha gunna do.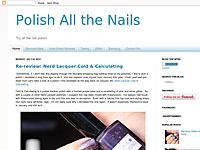 You might notice I've been a little light on the posts lately. I have a good reason! Recently I was contacted by an agency in New York that wanted me to help them make content for Revlon's new Tumblr! Of course I was going to say ye...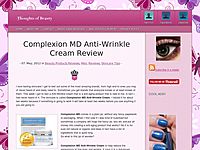 Ozotic #503 is one of colors that you aren't just sure what is better, wearing it over another color or on its own? I had bought this one for the site and had one left over that just never sold. When I stop offering it this one ended up in my u...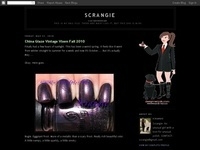 Ozotic 746 Ozotic 752 Ozotic 757 Ozotic 761 (Sent for review.)...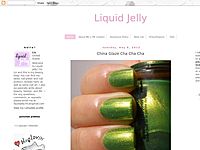 Finish 915 is a duochrome polish with holographic shimmer flecks.  The duochrome base has some gold in it, but mainly shifts from apple green to blue and aqua.  I think the holographic flecks set this polish apart from all the other chrome polishes...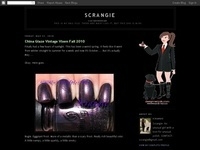 Here's a nail of the day from before I cut my finger... It's one of the new Ozotic duochromes that were released fairly recently. This one has a lot of color shift to it and I think it's pretty cool. Ozotic 752 My finger is just...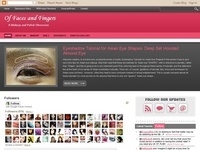 Sooo today I have Ozotic Beam 905 nail polish, and it is a totally awesmoe rainbow glitterbomb - but in a good way! It's essentially small tiny rainbow microglitter in a clear base. As such, it's rather sheer, but that makes it great for layering! I...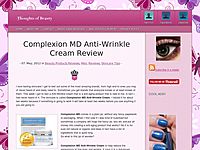 24 Shades of Ozotics are going away forever!! Have you heard the news? ONLY OZOTICS WILL BE BUY 5 GET 1 FREE SPECIAL DEAL! Starting now till May 17th, 2012 You may of heard the rumors and I'm here to set things straight… Yes the rumor is...
I don't like begging for things, but right now I'm going to anyway. Bundlemonster has organized a nailart contest on Facebook where they are giving away 25 of the newest bundlemonster sets to the nicest nailart. Today the voting has start...
Yes! Finally China Glaze is hopping on board of the Duo/Multichrome train and boy do they do it well! Duo- and multichrome nailpolishes are a metallic looking polish that shift in the light as you move, one moment they look green, the next they are g...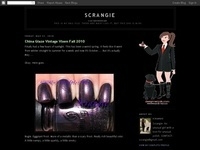 I was swatching the Jessica Peacock Queen collection, which is basically a very good trio of less-expensive Chanel dupes, and since I had all these polishes out in front of me already, I figured I'd try them on side-by-side just to see how close they...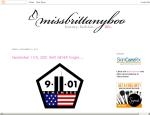 You may not know this, but I LOVE HOLOs! It all started with GOSH #549. I recently hauled a few holographic polishes from llarowe, from a few brands I had been drooling over on several nail blogs I follow. Ozotic 532 is a gorgeous blue-teal-purple s...