Blog Posts - Painted Door Before the holiday mayhem begins, let's take a moment to look back on 3 of my favorite before and after projects of 2013!3. Our powder room makeoverThe changes aren't major (mostly cosmetic) but it's crazy to see how much different the room looks now...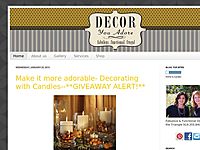 Jacki and I were off on a two-state shopping bender this weekend. It was full of adventure and mishap, but fun for sure. What could top a Moms Gone Wild shopping trip? Giving a boring builder white door a fresh makeover! I was inspired by these:sourc... I present to you, our navy Big Bang Theory inspired door: I'm in love :) I started painting the door late at night: Let me back up for a second. Before I even bought the paint, I tested my door to see if the builder had previous... Remember how I said I was updating the back of our front door when I asked for your opinion on color choices? Well I finally finished it over the weekend! A little backstory: I'm a huge fan of The Big Bang Theory and have always loved the look...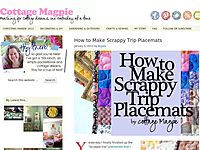 Hi everybody, Angela here. I've moved my site feed to a new service to coincide with the demise of Google Reader. I really don't want to lose any of you!!! I sincerely hope you'll resubscribe so you can keep up with all of my shenanigans. You'll fin...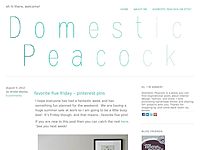 It's so funny…I was laying on my bed the other day looking around my room and I was trying to imagine what it would look like with everything painted white.  While I was thinking this I looked over at my … Continue reading →...

It doesn't get much sweeter than turquoise and pink! Ok...maybe if there's cupcakes involved! Sheree Harrison, the owner of Frosted Robin Cupcakes, chose the captivating combo for her delightful and delicious cupcake cafe in Seaport Village, San Dieg...