Blog Posts - Pakowanie Prezentów Hola Todos!Dziś mamy sobotę co oznacza ,że za równy tydzień obchodzimy Wigilię.Okienek w kalendarzach adwentowych mniej a prezentów coraz więcej.Wczoraj dałam wam kilka pomysłów na prezenty świąteczne. Dziś pokażę wam różne met...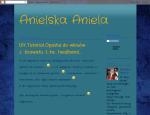 Gifts are coming ! Today little tutorial how to wrap gifts in eco and unique way plus few nice ideas for presentsPakowania prezentów zacząć czas start !Jak zapakować prezent tak, aby wyróżniał się na tle innych i nie spłukać...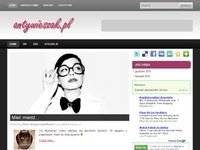 Lepiej nie korzystaj z tych patentów… Jeszcze ktoś pomyśli, że jesteś oryginalny… Zapakuj swoje prezenty w szary papier, obwiąż sznurkiem, urwij kilka gałązek z "pleców" choinki i powciskaj je pod ten sznurek. Gotowe...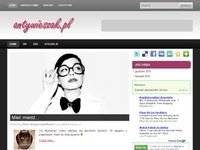 Byłam dziś w mieście, co zdarza się niezwykle rzadko, odkąd zostałam wieśniarą. I wiecie co? Trzy razy widziałam jakieś przypadkowe panie, dzierżące pod pachą rulony szarego papieru pakowego. To chyba oznacza, że właśnie teraz przysze...