Blog Posts - Panacotta Where do I start with the most amazing lunch of my life?! Truly. The company. Food. Ambience. Service. The delightful energy that cheesily fed my soul as much as my tum (!). I shut my eyes and found myself on the French Rivieria in the middle...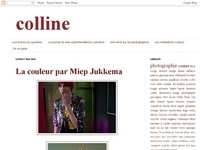 Il me guette, me provoque, me défie depuis trop longtemps déjà.Dessert, tellement banal pour certains, qu'ils se plaignent de le voir encore au menu des restaurants italiens:- Mais pourquoi dans les restaurants italiens ne propose-t-on que des ti...