Blog Posts - Parts Of Speech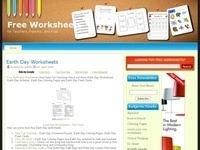 Grammar Flash Cards, Free Grammar Flash Cards, Grammar Flashcards, Parts of Speech Flash Cards Grammar is so sadly neglected these days. Put a smile back on Grammar's face by sharing its long-lost rules and regulations with a new crop of gramma...
Dear English learner 22 people took part in the Parts of Speech Quiz! Thank you to everyone who did. The following people scored 100%: Husi, Mariana, Viktoriya, and Charos. Congratulations! Please find below the correct answers with some explanation...
Dear English learner Please find below the first of many (I hope!) English quizzes. This quiz is about different parts of speech. If you find it a little difficult, it will be helpful to look at my lessons on nouns, adjectives, and adverbs before do...
What is a compound noun? A compound noun is 2 or sometimes 3 words that we use together to make a new noun. How do we write compound nouns? We can write compound nouns as separate words (e.g. credit card), single words (e.g. flashlight), or hyphen...
In this free English lesson, we look at adverbs. How do I know if a word is an adverb?  1) We often make adverbs from adjectives by adding '-ly' to the end of the adjective e.g. quick (adjective) => quickly (adverb) soft (adjective) => soft...
Today's English lesson is in response to a question by Anau: "Thank for your lesson. May i make requesting, I am confuse with used of "In, On, and At". Could you give me same suggestions?" This is a very good question, Anau. Unfortunately, English...
English students often ask how to use much and many and this lesson helps to answer that question. I would suggest you look at my lesson on nouns before you read this lesson. When do we use much and many? much: We usually use much in nega...
Different forms of nouns There are 2 different forms of nouns in English: 1. Countable nouns: Countable nouns have 2 forms:  singular (i.e. one) e.g. apple, cat, dog, chair, etc. plural (i.e. two or more) e.g. apples, cats, dogs, chair...