Blog Posts - Pcori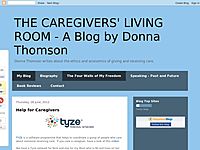 1990 was a desperate year in our family. Our son Nicholas was two years old and in great distress with pain and vomiting. A few months earlier, we'd opted for a surgical procedure to treat severe gastro reflux which unleashed a storm of terrible symp...
Sophie's Choice is a novel by American author William Styron, whose plot ultimately centers around a tragic decision Sophie was forced to make upon entering the Nazi concentration camp: on the night that she arrived at Auschwitz, a sadistic d...
This week's New England Journal of Medicine contains a perspective piece by Emily Oshima Lee, M.A., and Ezekiel J. Emanuel, M.D., Ph.D. entitled "Shared Decision Making to Improve Care and Reduce Costs." The original paragraph of the piece sets the...
If you want to grow the expense of health care delivery in America very quickly, then create two government agencies to do the same job. From the 28 September 2011 issue of the New England Journal of Medicine, we read about a small paragraph in our...