Blog Posts - Pen And Ink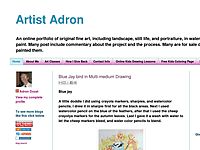 I did this drawing while waiting for the car to be repaired. I didn't have any resource materials like a picture in a magazine or any old photographs so I started with a vague idea and then went from there. It began with the idea of a stair leading d...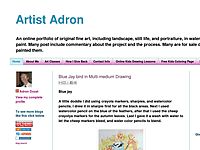 I try to always have a small sketchbook with me so I can doodle or sketch when the opportunity arises. It is easy to carry a small one in pocket with a pencil or pen. This sketch book is about 3 inches by 5 inches. I used a sharpie.It is a sketch of...