Blog Posts - Penginapan Bajet Di Melaka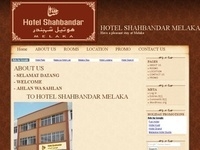 Attention to All Guest, We Have Transform & Brand as THE HERITAGE HOTEL MELAKA        Hotel Shahbandar is one of the economical place to stay. Near to main attractive place to visit in City of Malacca You dont have to worry about goi...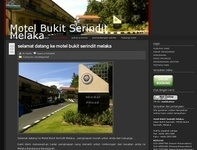 Motel Bukit Serindit Melaka: Jalan Bukit Serindit, 75150 Bukit Serindit, MELAKA. Tel: +606-2817388 Faks: +606-2837388 HOTLINE: 019-6556388 (En Zozli-24Hrs) 019-7257388 (Ms Hana) Website: www.motelbukitserindit.co.cc www.worldheritage.com.my...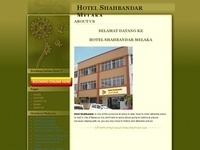 STUDENT PACKAGE (2 DAYS 1 NIGHT) Types of room available 1. Twin Sharing *PER PERSON-RM35.00 ONLY 2. Deluxe *PER PERSON-RM35.00 ONLY 3. Triple Sharing *PER PERSON-RM35.00 ONLY *Package inclusive of breakfast. Additional: 1 Lunch (as per che...