Blog Posts - Penginapan Murah Bali
Sampai saat ini Pulai Bali adalah destinasi liburan favorit yang paling mainstream, baik orang Indonesia maupun turis mancanegara. Tiap kali saya liburan ke luar negeri dan ketemu orang yang tahu kalo saya dari Indonesia pasti mereka bilang pengen ba...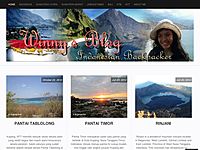 Oneday someone is going to hug you so tight that all of your broken pieces will stick back together Hello World! Agustus 2011 Pertama kali melakukan travelling ke Gili Trawangan bareng Susanto Wu,… Baca lebih lanjut →...